Our W10 Cleaning Company Can Give You the Best Notting Hill Upholstery Cleaning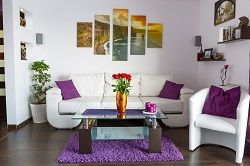 No matter how much or how often you clean your house, if you can't get your upholstery looking clean, dirt-free and grime-free then your home is just not going to look its very best! Upholstery cleaning isn't an easy task and if you aren't sure about what you're doing then you might find yourself tarnishing or even damaging your upholstery and upholstered furniture! If you're suffering from tired-looking, worn and stained upholstery in your home then why not call in the experts at Notting Hill Cleaners to help you? Our staff are specialists when it comes to upholstery cleaning, which means your upholstery will be left looking as good as new, without you having to worry or lift a finger! It doesn't matter what your upholstery cleaning needs are, our company can help you. Contact us today on 020 3743 8167 to find out more about our great services, offers and prices.
Dirty upholstery and upholstered furniture doesn't just make your home appear unclean, but it might also contribute to unpleasant odours in your house. Only a thorough upholstery clean from our W10 upholstery cleaning service will get your upholstery looking and smelling as good as new. Your upholstery sees a lot of use, which can lead to a build-up of germs and bacteria. Our expert W10 upholstery cleaners won't just lift stains and fight dirt, but we'll also make sure that your upholstered furniture is as germ-free as possible, so you can take comfort in the fact that your furniture is as sanitary as possible. Call our company today on 020 3743 8167 to hear more!
Get Unparalleled Level of Notting Hill Upholstery Cleaning Service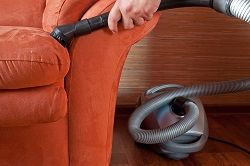 If you're sick and tired of trying and failing to lift those tough and dried-in stains from your upholstery and upholstered furniture then call in our teams of expert W11 upholstery cleaners to get the job done for you! Our staff rely on years of experience and knowledge to make sure that you're getting the best cleaning job for your money. Whether you want stain removal or just a general but deep upholstery cleanse, there's nothing that our staff won't be able to do for you.
Our fantastically effective W11 upholstery cleaning service isn't going to cost you the earth either. Our company is proud to be able to offer you affordable and competitive W8 upholstery cleaning. You won't find a cleaning company that compares to ours – not just because of our unparalleled level of service but also because of our great prices! If you want to hire the best W8 upholstery cleaners for your home, but you're concerned about your budget then let our company help you! Our prices can suit almost any budget, so there's bound to be a way in which we can help you.
Hire the Best in Upholstery Cleaning in Notting Hill W10
It doesn't matter whether you're looking for a one-off upholstery clean or if you're looking for a regular service for your home, our company is the best in the Notting Hill area for your upholstery and upholstered furniture. Stains, dirt, grime and even odours can all be a thing of the past by hiring the experts at Notting Hill Cleaners to help you in your home. There are no jobs that we won't be able to handle, all with our friendly and affordable service. If you're looking for the best Notting Hill upholstery clean then call us today on 020 3743 8167!