The Best Notting Hill House Cleaners W10 Are Available For Your Home With Our Company!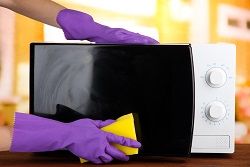 Sometimes your domestic chores can get on top of you and this can cause a lot of unnecessary stress in your life! If you're a working professional or if you're looking after a large or busy family then it doesn't take a lot for your home to become dirty, cluttered and messy over a short amount of time. Finding or making the time in your hectic schedule to ensure that your domestic cleaning chores get done can be quite daunting – especially if all you want to do is put your feet up after a long day of work! If you feel as though your household cleaning is getting on top of your or your family and you're looking for an affordable, reliable and professional W10 house cleaning company to give you a helping hand then look no further than Notting Hill Cleaners. At our company we can provide you with the most efficient and experienced house cleaners imaginable, so you can stop worrying about the clutter and mess in your home! No matter what your W10 house cleaning service needs are, our expert company is here to help you, so contact us today on 020 3743 8167 for more information!
Keep Your Home Always Looking It's Best By Just Hiring Our Notting Hill Home Cleaners
Whether you're looking for a one-off W11 house cleaning service or if you believe that you, your home and your family would all benefit from regular visits from your W11 house cleaning company, there's nothing that our staff can't do for you. From general jobs such as vacuuming and dusting to thoroughly de-greasing your oven, or getting into those hard-to-reach places, our trained staff can and will make quick work of all of your cleaning needs to leave your home looking sparklingly clean. If you want the best Notting Hill house cleaning service for your house then call our company now on 020 3743 8167 to find out more about what we can do for you and your family!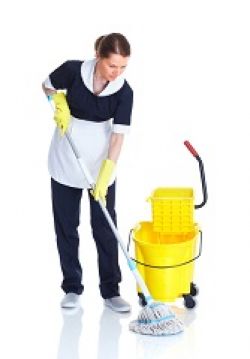 Even if your home is always kept reasonably tidy, do you know just how sanitary your living environment is? Unless you can find the time to thoroughly bleach, disinfect and germ-bust your home, you might be living in a very unsanitary environment! Keeping your home as bacteria-free as possible can be a long and difficult process, which is where our company can step in! Our experienced W8 domestic cleaning company use only the most effective cleaning techniques and products to ensure that your house has never looked better. What's even more impressive is our attention to detail – you won't find a more thorough or sanitary clean in the Notting Hill area than you will with our company!
We will Take Care of Your House Cleaning Issues in W10
No matter how big a job you might have for us there's nothing that our teams of professional W8 domestic cleaners can't handle. Our company can offer you a great and varied range of services for prices that aren't going to break the bank, so even if you're on a budget there's bound to be a way in which we can help you get a cleaner and more sanitary home. We can bring you some fantastically competitive prices for a service that goes unparalleled in the Notting Hill area, so if you're looking for the best domestic cleaning team for your house, you'll find it with Notting Hill Cleaners. If you're looking for a house cleaning solution for your home, why not give us a call today on 020 3743 8167?