13

Mar 2014
How To Care For Your Suede Sofa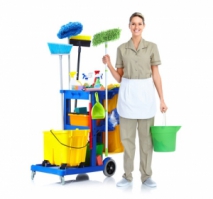 Suede sofas are a wonderful staple piece of furniture for your home. They can pull a room together with no effort, to make it look complete, welcoming and very homely. However, looking after your suede sofa isn't easy! Suede can stain easily, pick up dirt and can end up looking worn, tired and grubby. If you want to take the proper care of your sofa, and if you want to get the most out of yours then follow these simple and easy tips for a cleaner and well-cared-for sofa that will last for years to come!
1) One of the first things you need to do to care for your suede sofa is to make sure that it's as protected as it possibly can be. To do this, all you need to do is purchase a suede protector from a supermarket or any other store. Have a suede protector on your sofa will help to keep it clean, as it will work to ensure that stains don't set into the fabric. Cleaning will also be much, much easier if you have a suede protector on your sofa, so make the investment immediately after purchasing your furniture!
2) Just like any other sofa, your suede one will need a lot of tender loving care to keep it looking its best. Make sure you thoroughly clean it at least once a week. Remove the cushions and vacuum. Use a portable vacuum if possible, as this is going to be gentler on the fabric. Try to keep crumbs at bay by wiping down your sofa as often as possible. Unlike with a non-suede sofa, crumbs can attach to the fabric and can even cause small rips and tears. Always use a suede cloth or a towelling cloth to get the best results.
3) Another great purchase for your sofa is a napping brush. A suede napping is traditionally used to keep suede shoes looking their best, but it's absolutely fantastic for brushing away dust and debris from your sofa too! The bristles are safe for use on the fabric and will make your cleaning much speedier and easier! Check online to find a napping brush for your sofa, or have a look in your local shoe repairs shop to see if they sell them.
4) Your sofa doesn't need a specific cleaning cloth, you can use a towelling cloth to wipe it down without causing any damage to the fabric. Make sure the cloth is clean and dry to ensure that you're not going to be getting the sofa damp and that you're not going to be transferring dirt! Suede cloths are also a great option to do this, though they can be a little harder to find and purchase.
5) When things spill onto your suede sofa you can prevent stains by being ready to act! Water and other wet stains should be blotted at gently with an absorbent cloth, whilst food stains should be scraped at before blotting. You can try using a suede shoe cleaner to lift tough stains, and if you regularly re-spray your sofa with suede protector then you shouldn't have any problems!
6) Another great way to remove tough stains from your suede sofa is with rubbing alcohol. Only use a small amount and gently buff at the stain before patting it dry.