Hire Notting Hill Cleaners For The Best W10 Cleaning Service In Notting Hill!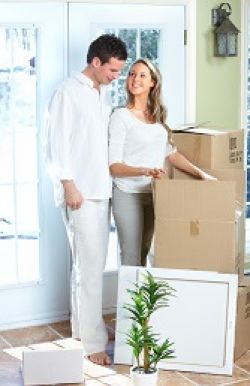 Keeping your home or office clean and tidy is a necessary task to make sure that you're living and working in a sanitary environment, but as your life becomes more hectic, stressful and tiresome, you'll probably find that keeping tidy is a pretty hard task to complete! If you're feeling the pressures of cleaning in your life then why not hire our expert cleaning service, Notting Hill Cleaners? At our company we'll tackle all of your cleaning needs, whether you're looking for stain-free carpets and upholstery or if you're looking for the best office or domestic cleaning in the Notting Hill area, look no further than our company. For all of your cleaning needs, call us today on 020 3743 8167.
If you're moving house and you're looking for reliable, affordable and professional end of tenancy cleaners to get your home looking sparklingly clean then our company is here to help you. We can provide you with the most thorough and deep clean imaginable for your home, to ensure that you're leaving the property in the best condition possible. Your deposit might even depend on the state of your home when you leave, which is why hiring our fantastic W10 cleaning company is a great solution to your end of tenancy cleaning worries. Call us now on 020 3743 8167 to find out more!
Book Notting Hill Cleaning Service and Your Home will Always Look Spick and Span
Trying to get your carpets to look, smell and feel as good as new can be quite a task,especially if you live in a busy household in which your carpets see a lot of traffic. If you think your carpets could use a deep and professional W10 cleaning service to lift stains, dirt and grime trapped deep within the fibres, then why not hire our specialist cleaners? Our trained staff will restore your carpets and rugs to their former glory with the best and most affordable W11 cleaning service. Refresh the carpets and rugs in your home by calling our company now – your carpets will never look better than after a professional carpet clean from our professional staff!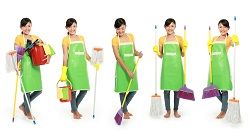 Your home should be a clean, tidy and mess-free environment for you and your family, so that you can relax and unwind after a long day at work. If you find yourself returning home to a cluttered, dirty and unclean home too often for your liking then it might be time to hire the best W11 house cleaning company for your needs. At our company we can make sure that your home is always looking spick and span so that you don't need to worry!
Call Now for Unparalleled Cleaning Services in Notting Hill W10
Ensure that your office is looking its best at all times with our experienced office cleaning specialists. Our unobtrusive, speedy and professional office cleaning teams will make quick work of all of your office cleaning needs to make sure that your place of work is a tidy and sanitary environment for you and your employees. If you've just moved your business to the Notting Hill area, or if you're unhappy with your current office cleaning service then why not try the best with our company?
Our professional staff will also be able to alleviate all of your upholstery cleaning needs. Whether you're looking for a one-off upholstery clean or if you think our service could benefit you and your home on a regular basis, then our company is here to help you. We'll be able to lift even the toughest stains from your upholstery, so trust our company for all of your W8 cleaning company needs!
It doesn't matter what you're looking for from your W8 cleaning company, at Notting Hill Cleaners we can bring you an affordable and reliable service that goes unparalleled in the Notting Hill area. Ease the cleaning stresses in your life and call us today on 020 3743 8167 for the best Notting Hill cleaning company imaginable!